How To Start Your Hair Growth Journey With The Happy Hair Vip Club.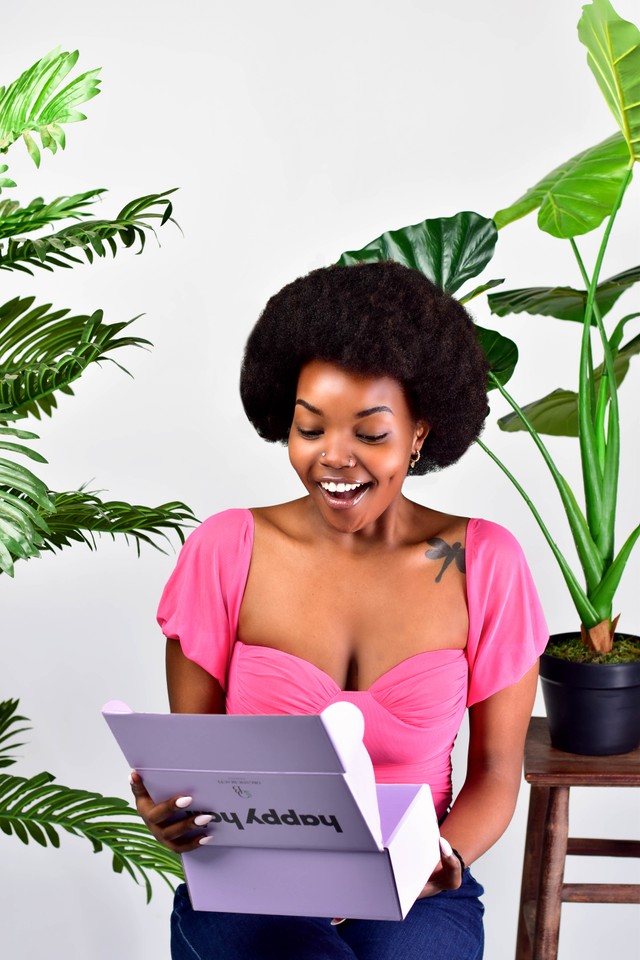 How absolutely divine would it feel to get haircare that actually works? To see your efforts and painstaking hair routine giving healthy growth results in real-time. You never have to go hunting for the next best thing that they swear would turn your hair around.
Or go to the store to pick a hair shampoo and end up leaving with an armful of products you don't need, now here you are wondering, how the store receipt is so long & how to afford it in this economy.
The Happy Hair Club is designed to make your life easier. It features the Happy Hair Box to meet all your hair needs with result-driven formulations, hair growth routine tips, effective hair tools, accessories, priority shipping, and efficient customer service.
The Happy Hair Box is an innovative wash-day box filled with growth-stimulating products that are vegan, 100% organic, and handmade to ensure maximum length retention. It is perfect for new and old naturals providing all the products needed to save time on wash-day. And daily haircare than will maintain the health of your curls in between washdays.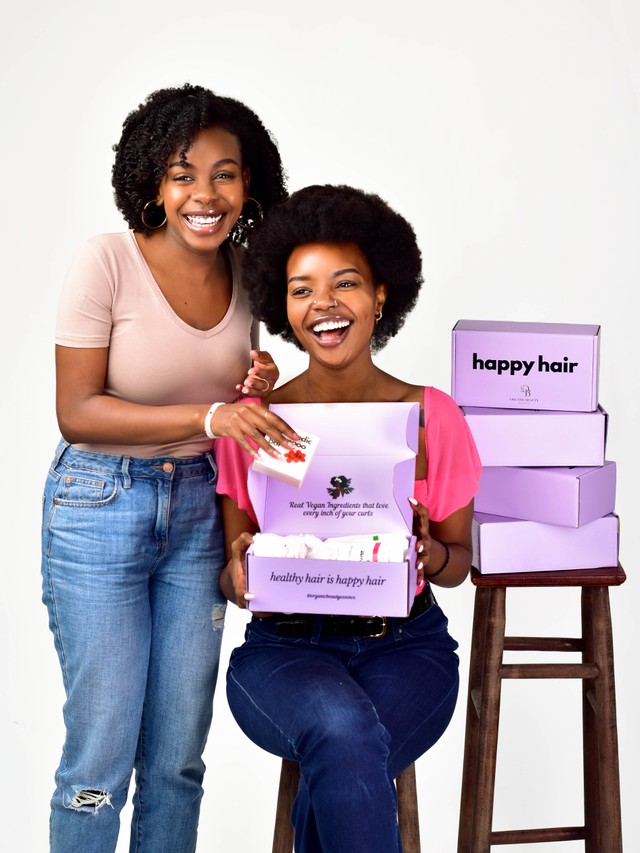 The all-women team of Organic Beauty Essence has fought against the stereotype that curly textured hair types were not made for length. "It's a scientific fact that in the absence of health conditions, all hair types grow an average of ½ inch from the scalp every month and this includes curly textured hair. So, contrary to the stereotype, textured hair can actually grow really long and length can be retained with the right routine and products", stated Cassandra Oji, CEO, and Founder of Organic Beauty Essence.
There is a lot of misinformation about caring for textured hair. Many believe it's extremely expensive, time-consuming and that their hair is too tough for them to manage. That is why we created a solution to address those concerns.
Each edition of the Happy Hair box is filled with products carefully formulated to make sure that every step of your washday routine improves your hair growth process. With your happy hair box, every washday has you retaining length, stimulating faster new growth, and maintaining healthy lengths with ease in styling.
Our formulations are always rigorously tested and results-driven.
HERE ARE THE RESULTS OF A CONSISTENT USE OF THE HAPPY HAIR BOX PRODUCTS IN A 3-MONTHS PERIOD!!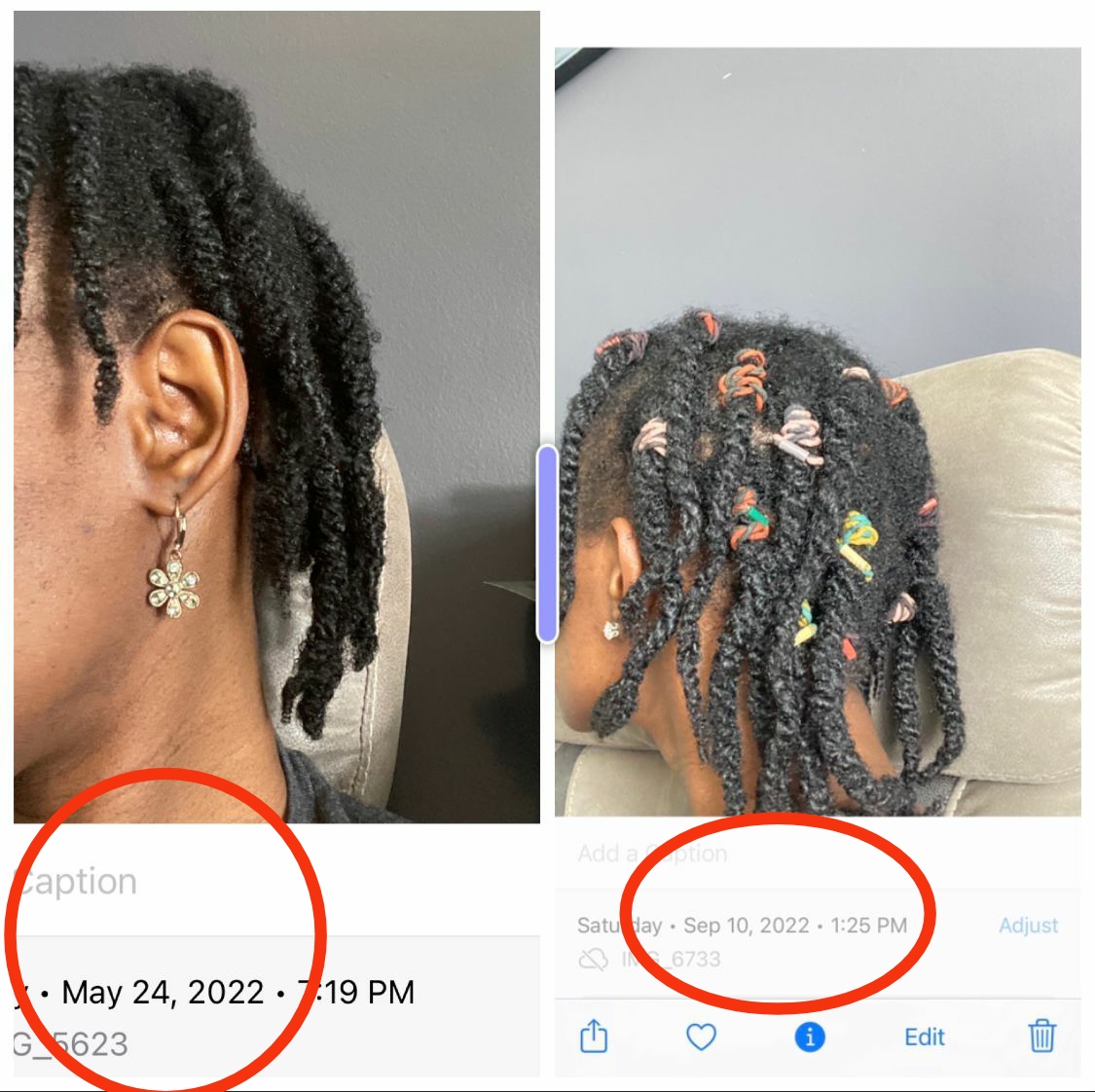 HOW THE HAPPY HAIR CLUB WORKS
Membership in the happy hair club grants access to the Happy Hair Box is packed with 6 full-sized products worth up $200 delivered to your doorstep every 2-months at a 70% discounted price, first look at all new products, priority shipping, and free shipping to the USA. It also includes tried and proven hair growth tips, effective hair tools, and gorgeous hair accessories.
The Happy Hair Box improves hair growth by addressing the biggest struggles of coily/curly hair which include:
LENGTH RETENTION AND EASY PRE-POO/ DETANGLING-
The Marshmallow Root & Slippery Elm Detangler:- Deeply moisturizing with a maximum slip that makes detangling a breeze and cuts down hair breakage.
Including a true & tried tips booklet to guide you to a length-retaining wash-day routine.
HEALTHY SCALP AND NEW GROWTH-
The Ayurvedic Shampoo Bar:- Formulated with hibiscus and amla, together with other herbs and essential oils to cleanse the scalp without stripping it of its moisture and leaves your hair strands feeling clean and moisturized.
The Growth Burst Serum:- Will stimulate new hair growth and feel soothing to irritated scalp, also helps with dandruff. It's a plant-based serum formulated with fenugreek, peppermint oil, rosemary oil, vitamins, and many other herbs.
STRONGER, MOISTURIZED HAIR STRANDS-
2 Hair Treatment Masks:- Two different full-sized hair treatment masks, each one targeting specific hair concerns and will take care of your washdays for a month. Each edition of happy hair features a different set of handmade treatment masks.
HEALTHY, UNLIMITED STYLING-
The Curls Unleashed:- Beautiful lotion to give you that moisture, definition, and hold. Perfect for your twist-outs, sleek buns, ponytails, wash-n-go, and many more. Leaving your curls moisturized with no flaking or white residues.
And an assortment of curl styling tools surprises every delivery
The happy hair box is available as a bi-monthly subscription service that delivers the Happy Hair Box to your doorstep every two months, and also as a one-time purchase Each edition of the happy hair box features a different set of treatment masks that build on the effects of a previous edition together with other full-sized products.
HOW TO USE THE HAPPY HAIR BOX - OCT/NOV EDITION
2. Shampoo & Massage Scalp With
The Ayruvedic Shampoo Bar
A moisturizing, gentle, and foaming shampoo bar that cleanses scalp and hair without stripping it of its natural oil & moisture. It is infused with ayurvedic herbs and hibiscus tea to invigorate your scalp, strengthen your hair and leave you floating in a refreshing wild hibiscus scent.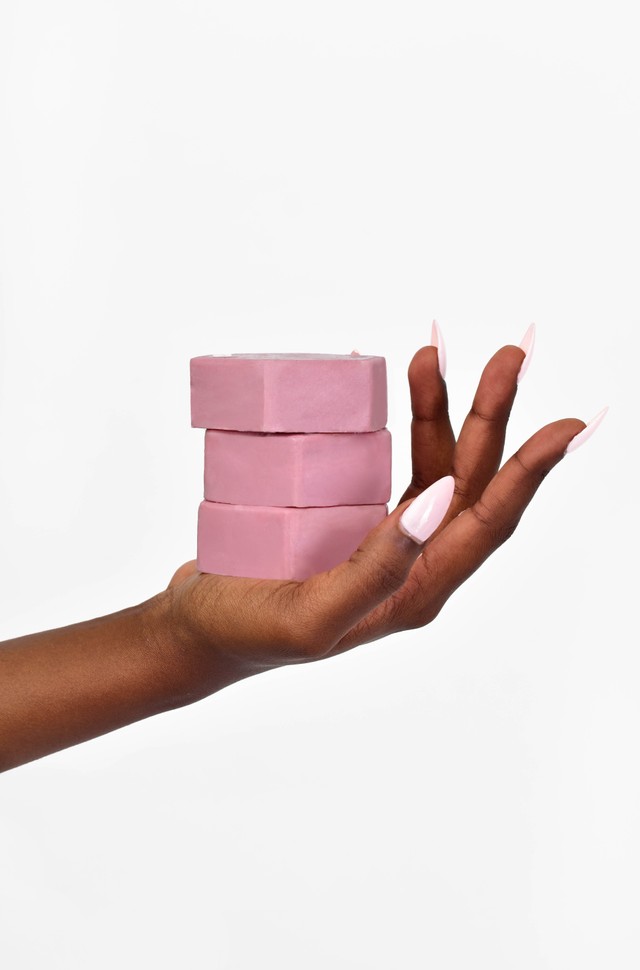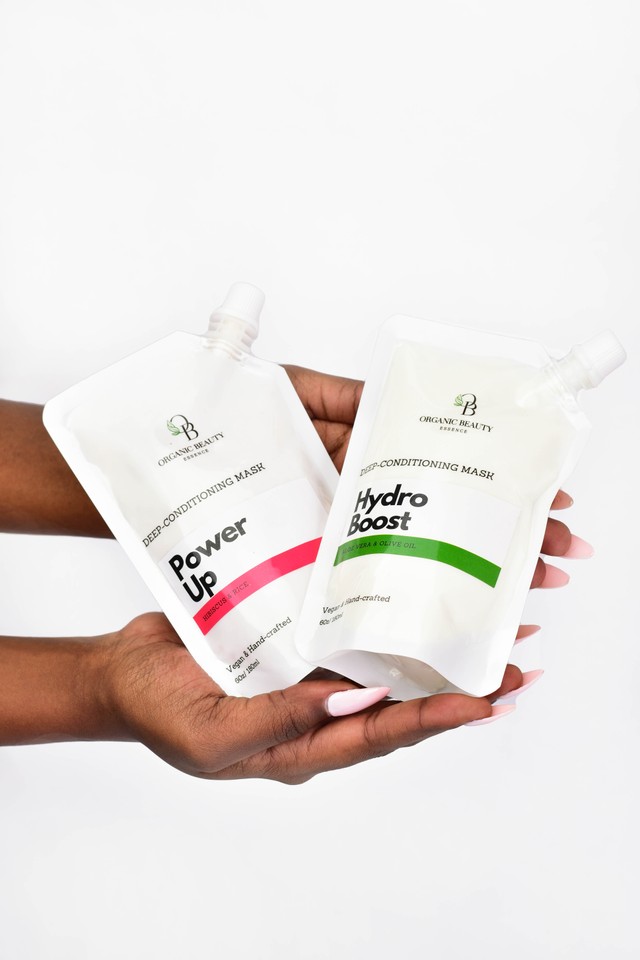 3. Deep Condition In Every Washday
The PowerUp & Hydroboost Deep Conditioning Masks
Use only one treatment mask at a time , start off with whichever your chair needs at the moment.
Hydroboost- formulated with Aloe Vera and Olive oil for intense moisture and hair elasticity.
PowerUp - Rice Water, Hibiscus, and more to strengthen strands and provide hydration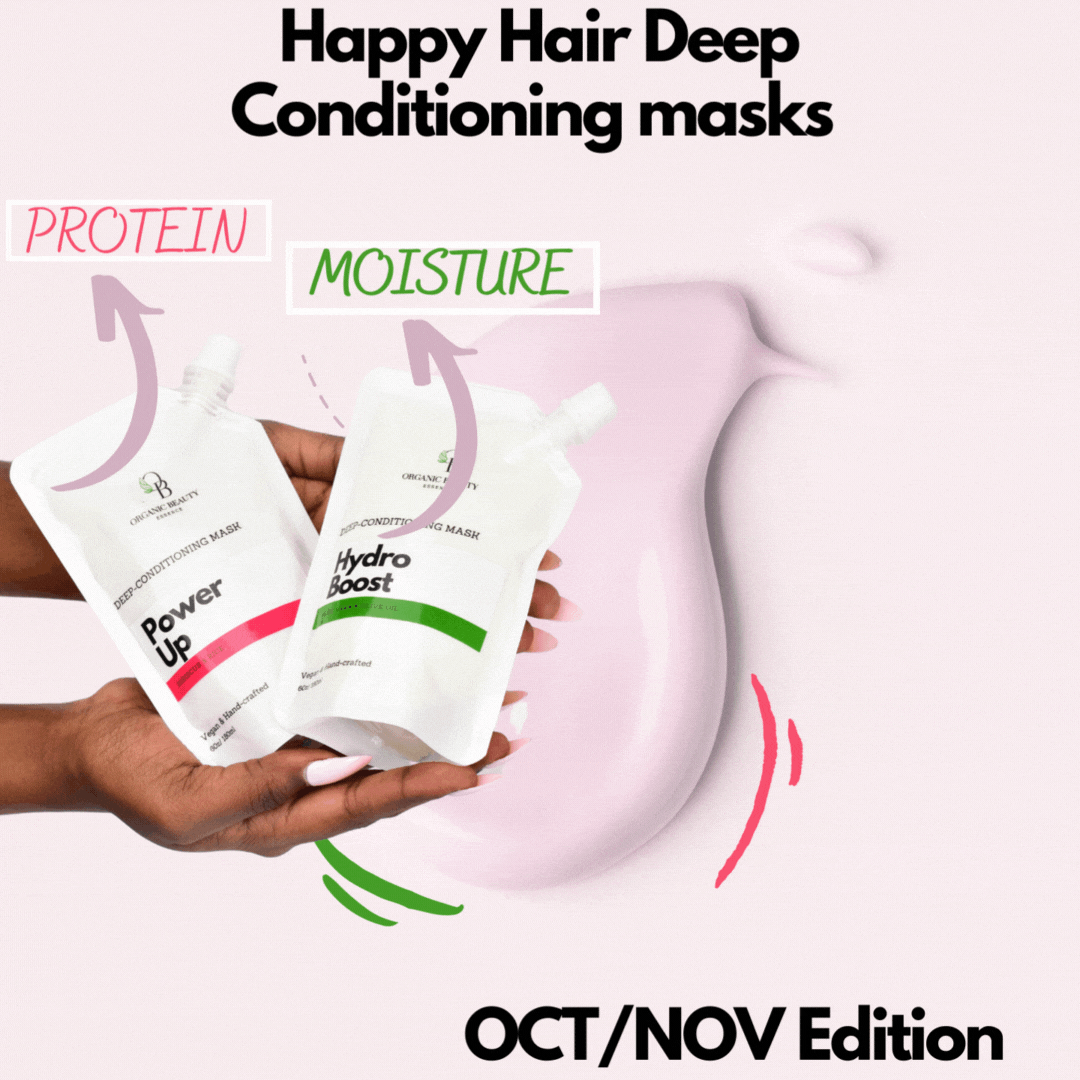 The Curls Unleashed & The Growth Burst.
Style with Curls Unleashed --the ultimate combination of moisture and insane curl definition. It is formulated with pure organic flaxseed gel, hibiscus tea, and amazing oils to unleash long-lasting curls. You get gorgeous curls without flakes or dryness. Nourish the scalp and seal moisture with the Growth Burst serum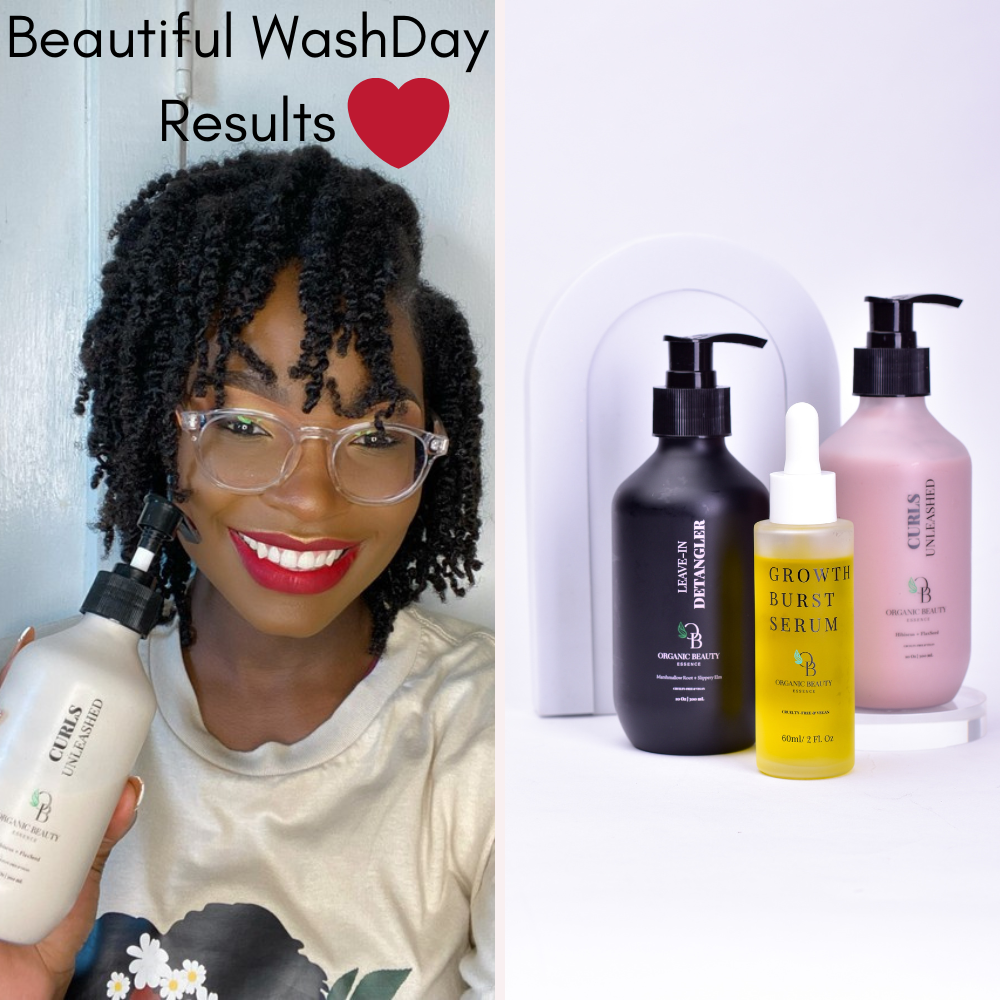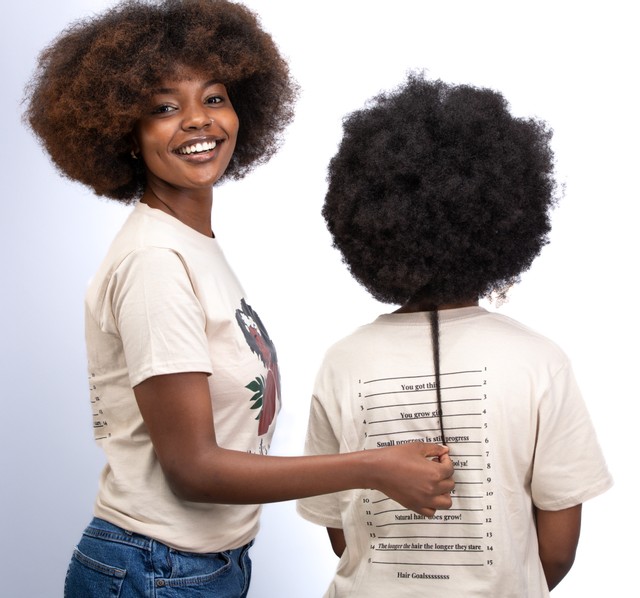 5. Track Your Hair Growth With
FREE Length check T-shirt
Cotton, soft, and easy to use.
WATCH MISHANA'S LENGTH RETENTION WASHDAY ROUTINE