What you can expect from us
Quality
Our commitment to you is to deliver high quality products that meet the highest manufacturing standards. We want to be a part of every step of your hair journey and you can expect a quick response when you send us an email at hello@organicbeautyusa.com
Community
From seasoned naturalistas to people who are considering a transition to natural hair, our team includes a diverse group of women who are here to walk you through whatever stage you are in your hair journey. We will send you tips on social media and in our newsletters, and we will continue to provide you with tools and vegan products that will make the process easier and your curls healthier.
Customer Reviews
Love it!
This is the best stuff! I got it for my special needs daughter who has unbelievably curly hair and i struggled to brush through it. This stuff made brushing her hair a breeze and no screaming or tears! Very happy, thank you!
05/10/2022
Theresa H.

United States
Works SO WELL for thick hair!
I have very thick and long hair. Due to the consistency I didn't think this product would work for me.... Chile LET ME TELL YOU! It does EXACTLY what it says! I have NEVER detangled these curls this fast. I've since ordered multiple bottles and even turned my stylist on to it.
05/01/2022
Melanie M.

Canada
Game changer
This made my daughters hair so easy to get through! Thank you!
04/07/2022
judith h.

United States
Amazing
This product has helped my daughter become empowered to detangle her own hair without any breakage or painful tugging.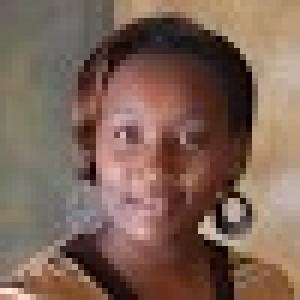 WN
04/07/2022
WAMBUI N.

United States
Marshmallow Root & Slippery Elm Detangling Lotion (Buy 1 get 1 for $10)
Hi, I love the product it however i only got i piece instead of 2. I am not sure why